The Impact of Education Especially Among the Tribals
The Impact of Education
Especially Among the
Tribals
The Vision and Mission Statement of the education apostolate is "to impart quality education that will strengthen, empower and enlighten the minds and hearts of the people so as to become agents of social transformation and also to offer higher and professional education to our people in order to enable them to face the modern challenges of competitive world." The Important thrusts in the ministry are academic excellence, holistic development, building up confidence and esteem, opportunities to develop qualities and character formation.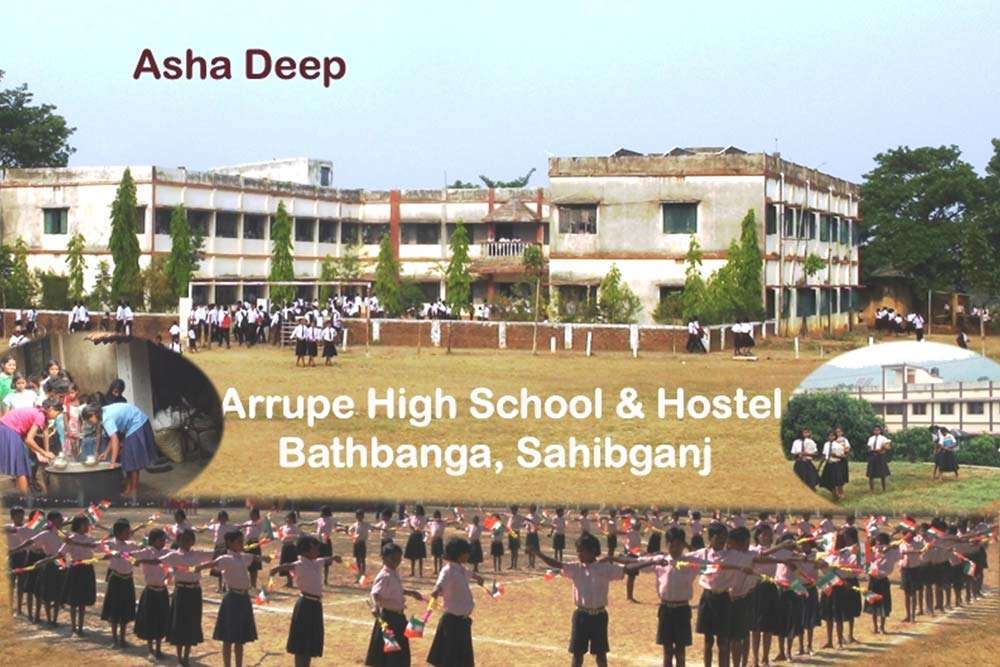 The dawn of education of the Tribals both Santals and Paharias (a hill tribe) began to break with the arrival of our pioneer Maltese missionaries. They were stunned to witness poverty, illiteracy and underdevelopment in almost all areas of the indigenous people's life at the start of their missionary life at Majlispur in Bengal in the early 20th century and later in Santal Parganas. In those days it was quite common to see everywhere almost all children grazing cows, working in farms, hunting and fishing and wandering aimlessly in their villages. Education was then the privilege of a few rich whereas a large majority of the local people particularly Santals and Paharias remained illiterate and poor.
The Jesuits realised the necessity of education for social and economic development among the local people. Initially with parishes, primary schools with hostels were set up. Taking the lead from the pioneers, the coming generations of Jesuits established a number of schools. Old schools were upgraded to Secondary and Higher Secondary level and now we are blessed with a Degree College of our own in the recent past.
Today the Dumka-Raiganj Province administers 27 educational institutions: 12 middle schools, 12 high schools and 2 inter-colleges and 1 degree college, most of them situated in interior rural areas, ranging from Primary education to the tertiary level, and as many as 20 hostels for boys and girls. Currently the beneficiaries number about 28222 children, most of who are Tribals and from other poor sections of society. Out of this number 4,898 are Catholics (17%). 75 % of our students hail from economically poorer sections of society. This highlights the significance and immensity of our service in education in the province. 

Being situated in rural tribal areas, each school has its own set of challenges based on the geographical and cultural set-up of the land and its people. Some schools are located in extremely remote areas surrounded by forests with barely good roads or electricity. We do struggle with finances for the schools as most children's families are poor and thus fee has to be kept minimum. Yet this does not deter the Jesuits or even our students to take the cause of education ahead. 
Our new schools in tribal areas of Jharkhand educate thousands of first-generation learners. The high demand for admissions in our schools and excellent results in Board exams witness the type of quality education that we provide. Many of our tribal ex-students are well placed in different professions in government and private services which is a testimonial to the hard educational endeavours that we have put in.  Some of our students have turned out to be good social and political leaders who help their society in various ways. One of our students is a member of parliament, another higher rank bureaucrat, few doctors, numerous teachers, – the list is endless. The Dumka-Raiganj Jesuit Province has been and will always be committed to the preferential education of the Tribals, the underprivileged, and the poorer sections of society.